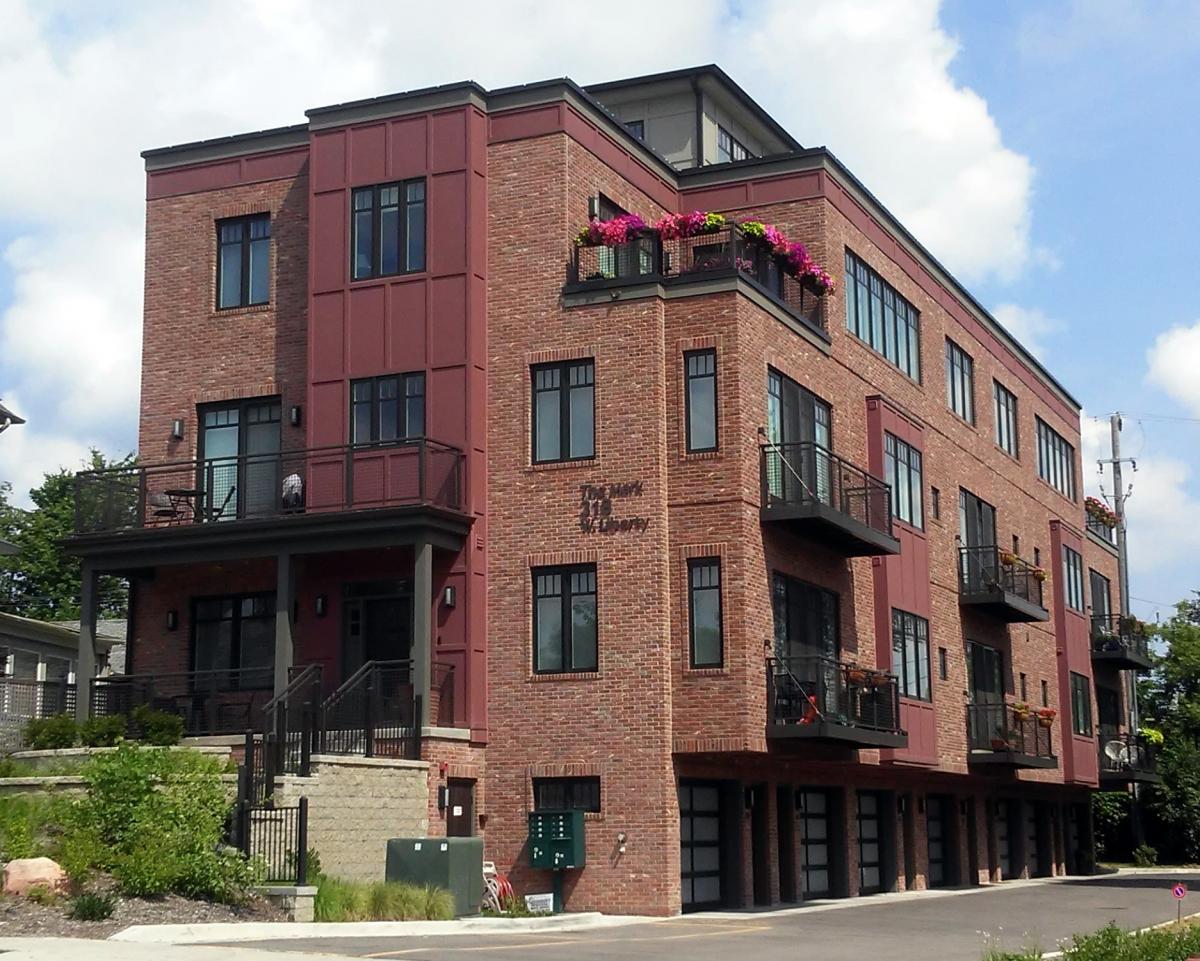 DEVELOPER: After graduating from the University of Michigan, Alex de Parry founded Ann Arbor Builders, Inc. in 1971.  The company has since served as the umbrella under which its operating entities operate, including West Jefferson Street, LLC, the legal entity developing The Gallery.  The firm has a long track record of single family, multi-family and mixed use development, construction and renovation, including The Mark Condominium in downtown Ann Arbor and the Argus Farm Stops on Liberty Street and Packard Road.  Please see About Us for more details.  .
ARCHITECT:  After receiving his degree from the University of Michigan, Brad Moore founded J. Bradley Moore & Associates Architects, Inc. in 1985.  The firm specializes in custom homes as well as multi-family and mixed use projects and has designed and completed more multi-family and mixed use units in Ann Arbor and Washtenaw County than any other architectural firm - over 4,000 units and counting. Approaching each project collaboratively and creatively, the firm strives to enhance and reinforce the sense of community and project environs.  It has received numerous local and national awards for successfully achieving these goals.
Alex de Parry and Brad Moore collaborated on The Mark, above, condominiums at 318 W.Liberty, completed in 2016.
PROJECT MANAGER: Phoenix Contractors, Inc., founded by William D. Kinley in 1984 and located in Ypsilanti, Michigan, is a full service construction management company specializing in commercial, multi-family and institutional projects.  The company's president, Mark Hiser, earned a degree in Construction Management from Eastern Michigan University and has been with Phoenix for 23 years. The company has completed several multi-family projects in the Ann Arbor area, including Touchstone, Great Oaks and Sunward Co-Housing.  It has also been on the University of Michigan's select contractor list for 34 consecutive years. The company's repeat business and numerous awards are a testament to its conscientious attention to details that result in client satisfaction.
DESIGN CONSULTANT:  Jennifer Perlove Siegel received her master degree in architecture from the University of Michigan. She has a dual career in teaching and private practice which focuses on interior design and residential renovations.  Passionate about helping her clients realize their vision, Jennifer approaches each project as unique and deserving of its own signature.  She draws on art, architecture, food, fashion and culture from around the world to fuel her creativity and inspire her celebrated designs and to capture each client's vision.
SALES:  Betsy de Parry, Ann Arbor Builders, Inc.'s vice president of marketing and sales, is responsible for sales through GreenSmart Properties, LLC, a licensed real estate broker wholly owned by Ann Arbor Builders, Inc.  With nearly 40 years of real estate experience, Betsy solely focuses on handling the company's projects and assists clients through the selection process.
The Gallery Team Left to Right:
Brad Moore (Architect); Alex de Parry (Developer); Betsy de Parry (Sales); Brian Wright and Mark Hiser (Project Managers); Jennifer Siegel (Design Consultant)
1/14/2020:  Site work underway.