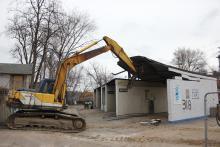 On March 23, Bill Bush - the first of literally hundreds of people who will work on The Mark - climbed into his excavating machine at 10:30 A.M.  He cranked it up, raised its claw and began disassembling the car wash to make way for the new condos at 318 West Liberty.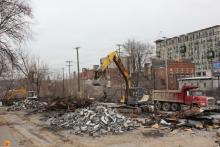 By 3:10 P.M., Bill and his machine, pictured above, had accomplished their mission.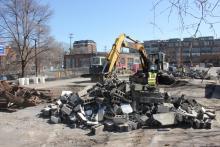 The following day, metal and block were separated and hauling the debris began.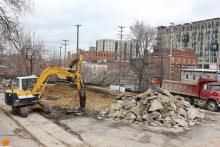 Over the next several days, old footings were removed and hauled off . . .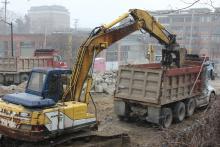 . . . even during snow flurries!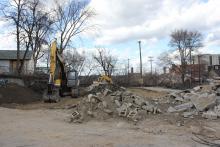 Old asphalt was dug up and removed . . .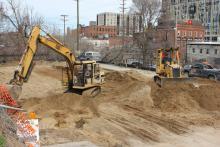 . . .and by April 14, foundation work for the new building had begun!
- Betsy de Parry, VP, Marketing and Sales, (734) 216-5872 or info@annarborbuilders.com