Various cabinet doorstyles - flat panel, raised panel and slab - were explored in a previous installment, but when you're choosing cabinets, you'll also want to consider the overlay, a term which indicates how much of the cabinet frame shows.
PARTIAL OVERLAY:  In this style, the cabinet doors and drawers partially cover the cabinet frame, exposing 1" to 2" of the cabinet frame between the doors.  It is the least expensive of overlay options and can be a cost saving option in laundries or baths where cabinets are below eye level and overlays are therefore less pronouced.
Below is a vanity cabinet with raised panel, partial overlay doors and slab drawers.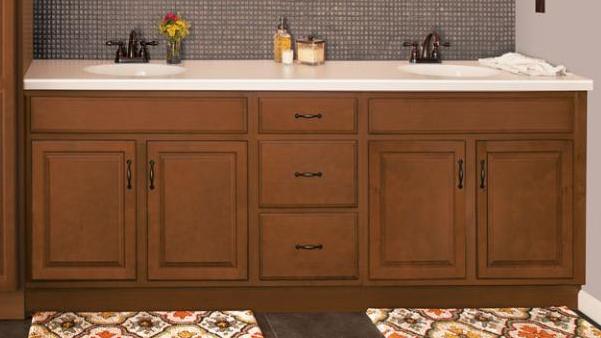 FULL OVERLAY:  In full overlay cabinets, the doors and drawers extend almost to the edge of the cabinet frame, thus covering most of the frame and leaving very little space between doors.  This is the most popular of the overlays. 
Cabinets below have full overlay, flat panel doors with slab drawers.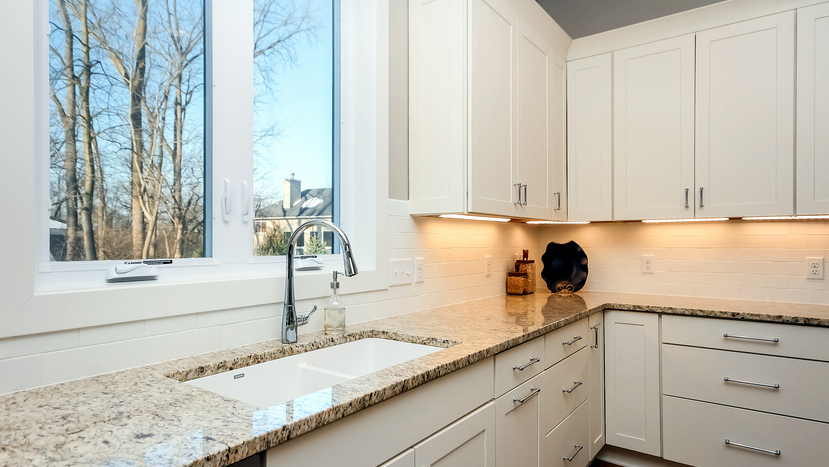 INSET:  Unlike partial and full overlay doors and drawers which are mounted on top of the cabinet frame, inset doors and drawers are flush with the frame because they are mounted inside the cabinet frame - thus the name "inset." This reduces the space inside the cabinets and drawers. 
Because of the precision required to build this type of cabinet, it is the most expensive of the overlay options and is usually only available from high end custom manufacturers and by true custom cabinet makers.
In the island below, cabinets are inset with flat panel doors and slab drawers.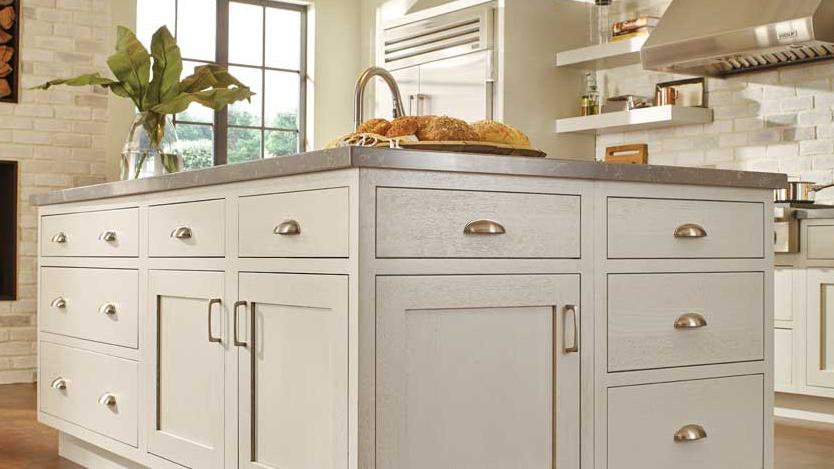 It goes without saying that the cabinet doors and drawers are the most visible part of your cabinetry - so choose what you love!
- Betsy de Parry, VP Sales and Marketing, info@annarborbuilders.com or (734 216-5872