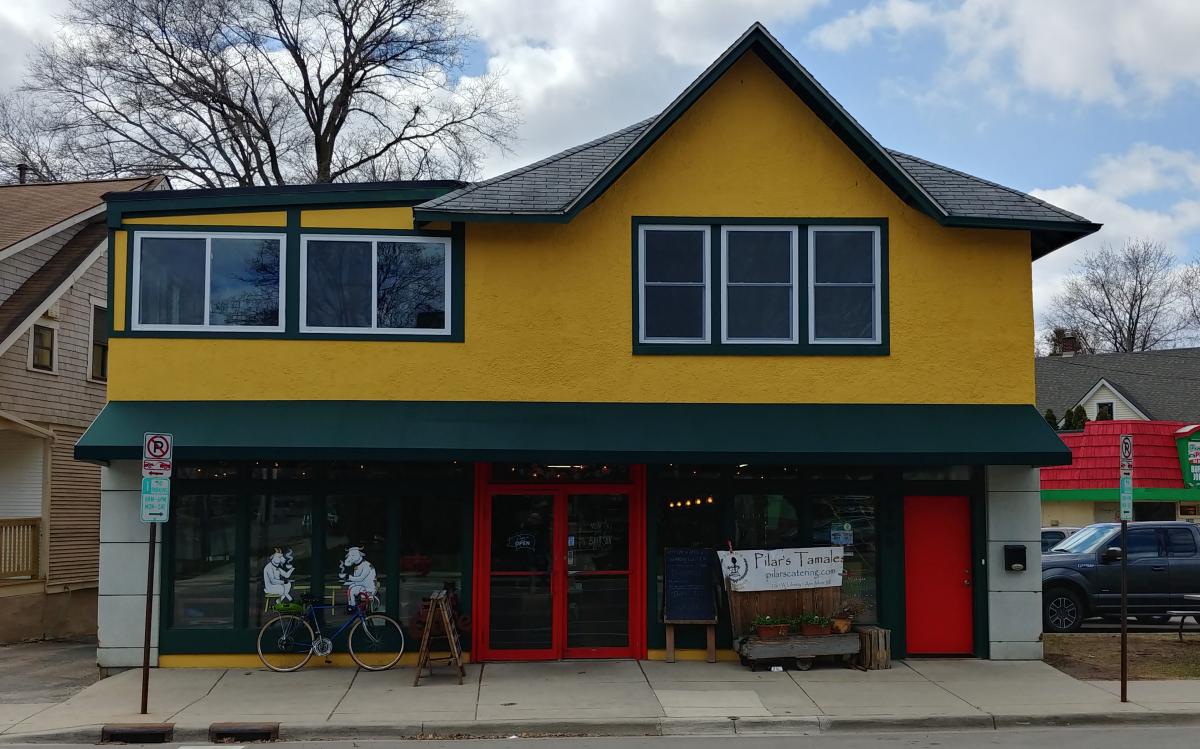 In 2016, we bought the building at 1200 Packard which was originally Clague's Grocery until it closed in 1968.  Various businesses subsequently occupied the building but it had sat vacant and deterioring since 2010.
Inside and out, we set about restoring it. Walls were removed. Windows were replaced. New wiring, plumbing and HVAC were installed.  The list goes on and on!
Several months later, in August 2017, the second Argus Farm Stop opened . . . and like its sister store on Liberty, teems with locally grown food throughout the year.